Better grass establishment with ProNitro®
DLF has launched a brand new seed coating, available on all its GrassMax™ overseeding mixtures
ProNitro® is a nitrogen fertiliser coating for grass and clover where every individual seed is coated with nitrogen fertiliser in both fast and slow release forms.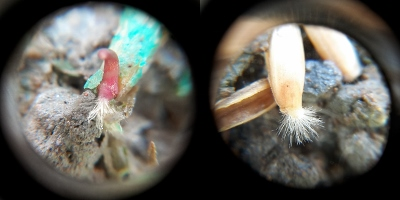 ProNitro® 3 days after sowing vs untreated seed
Trials have shown that the nitrogen in ProNitro® encourages early root development improving access to other soil nutrients and consequently producing healthier, stronger plants. The same trials have demonstrated that by having nitrogen fertiliser in close proximity to the seed, the efficiency of use is up to 4 times greater than broadcast applications.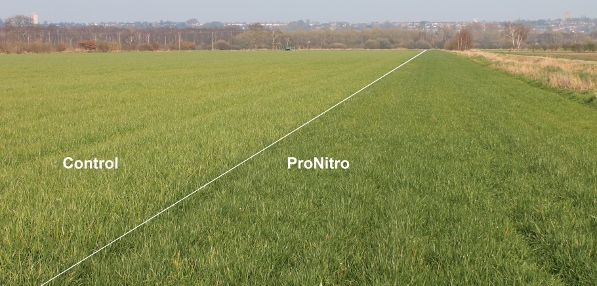 "ProNitro® treated seed is ideal for overseeding, where the seed has to germinate quickly against competition from existing grasses" says Paddy Jack, DLF Business Manager, based at Broxburn near Edinburgh. "The treated seeds are bigger and heavier than non-treated, allowing for better seed to soil contact.

Click on the logo to read more about ProNitro®