Digestible forage = Healthy stock = More Milk & better LWG
Having spent many years improving yield and disease resistance, the main goal now is to improve feed value and digestibility of the fibre components. Developing ever higher yielding varieties may be counter-productive – especially in countries with strict limits on nitrogen use. The breeders at DLF are now focused on producing varieties of grass with improved forage quality, in particular those with high cell wall digestibility (DNDF).
Fibre is one of the main reasons for feeding grass to ruminants, but it can be indigestible and consequently locks up valuable nutrients. Research has shown that a 10% improvement in fibre digestibility can raise milk production by 6.4% and at the same time reduce nitrogen released into the environment by 4.9% therefore this is what we are aiming to achieve in the future.
More Milk with DLF
Trials show 3-6% difference in cell wall digestibility (DNDF) between listed varieties
Improved DNDF leads to a healthy rumen and efficient use of forage
This can increase milk production by an average of 1 litre per day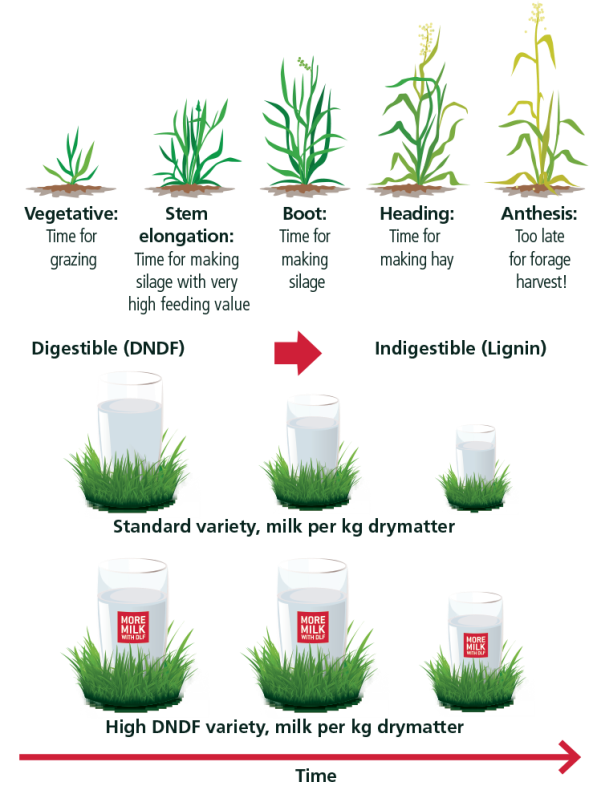 Fiber Energy Varieties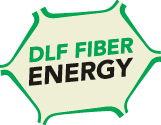 Perennial ryegrass, intermediate diploid

ELYRIA
NIFTY
SOLOMON
Perennial ryegrass, tetraploid
DIWAN 1
Perennial ryegrass, diploid
CANCAN
ROMARK
SMILE
Perennial ryegrass, tetraploid
THEGN
TWYMAX
NASHOTA
Tall Fescue PLUS
FOJTAN
HIPAST