Strong visual impact and biodiversity
The rough should be a low-maintenance zone – an area of the course that blends into the surrounding countryside without slowing play. By choosing the right species and mixtures, you could also add to the biodiversity of your course and the local environment.

Sowing rough grasses that contrast strongly with the fairway helps players plan their route from tee to green.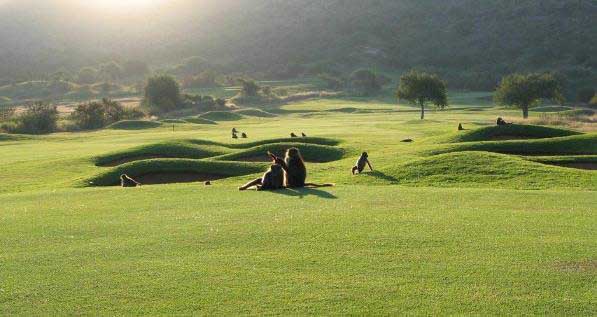 Plenty of options for golf roughs
For semi-rough, tall fescue is an option, although greenkeepers often use the fairway mixture. For wild rough, you could think about forage varieties. But the most reliable option by far is our popular PM25 Gro-Slow
Our Johnsons Sports Seed range has a range of mixtures for greens, tees, fairways and roughs. Within each mixture the varieties have been carefully selected for top performance.